KK Coder Foundation Mobile Games (Level 3)
Course Description
Mobile devices, such as tablets and smartphones, will soon likely become dominant computing platforms. In the app store, games often appear at the top of the store rankings. Why not learn how to make one?
This course gives kids the basic skills to start making their own games. Regardless if your kid wants to create the next Angry Birds or simply understand the complexities of programming, KK Coder – Mobile Games will give your kid the challenge of programming with real physics simulations and complex in-game interactions. In the process of learning how a video game is created, kids will discover game development concepts like game theory, character creation, bug testing and publishing.
Stencyl is a perfect app to transit from drag-and-drop coding tools to professional coding languages, such as Python or HTML. Projects built in Stencyl can be exported to your computer, your Android devices, and your iOS devices, such as your iPhone and iPad. Students can also upload their creations to Apple's App Store!
Click on the desired Location
Course Details
Course Outline and Schedule
Week
Title
Content/Curriculum
1
Introduction to Mobile Games

Design Platform Game Development from Crash Course Kit

This lesson introduces the Stencyl's environment which will be used extensively in all the lessons to develop awesome mobile games
Identify the available resources (Actors, Scenes, Behaviors, Events, Sounds etc.) and how to manage their settings in Stencyl

2
Understanding Variables and Data Types

Design Simple Platformer Game from Scratch

This lesson introduces the basic concepts of variables and data types (number, string, Boolean, Float) which are used extensively in programming
Dive deeper into the use of Actors' events and other settings in Stencyl to provide adequate logic and flow to our game
Differentiate between Syntax and Logical Errors in coding

3
Flow Control and Making Decisions

Design Advanced Platformer Game

Introduce the elements and concepts of making decisions in program and game development
Explain to student that computers execute our programs and codes sequentially. It is the duty of the game developer / programmer to redirect the sequential flow through the use of defined structures like "if" -> "otherwise if" –> "otherwise"
Enhance game flow through designing multiple scenes with increasing level of difficulty

4
Application of Looping Constructs

Develop a Breakthrough Game

Introduce the concepts, implementations and importance of Looping in game development
Identify where and how to use some defined loop constructs
Differentiate between loop constructs and decision making structures like "if" -> "otherwise if" –> "otherwise" in lesson 3
Setup actors' positions on the scene programmatically with codes

5
Random Generator and Mouse Events

Develop a Puzzle Game

Introduce the concepts and implementations of random algorithm in game design
Identify how to use event listeners and mouse event in Stencyl
Understand and apply the extensive libraries on arithmetic and logical operators in programming

6
Objected Oriented Programming

Design a Space Invader Game

In this lesson, we will review the frameworks of our codes in Stencyl which are implemented with Objected Oriented concept of programming
Learn how to programmatically create actors (objects) from the template (class)
Understand that each object i.e actor's instance has its own properties (attributes, behaviors) as defined by the class template
Use loop counter to manipulate our codes and iteration instead of hard coded variables

7
Collision Detection and Time Events

Develop an Explosion Game: Blow Up the Boxes!!!

Understand the importance and limitless application of events in programming
Review the types and categories of events in Stencyl
Identify where and how to use some defined loop constructs
Setup actors' positions on the scene programmatically with codes

8
KK Lottery

Create "Spinning" effect in games
Use "Flung" to control the game

9
KK Runner

Use auto movement and repetition to make actors move continuously

10
Snake King

Understand how to produce dynamic auto movement

11
Shoot the Creepers

Produce "Shooting" effect in games by creating actors in scene

12
Installing games into mobile device

Install games created in previous lessons into students' mobile devices
Duration
1.5 Hours x 12 Lessons (Across 3 month)
Prerequisites
Starter/App Development
Featured tools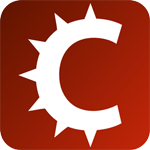 Learning Objectives
Introduction to mobile games
Create advanced animations
Imitate gravity in games
Imitate collision in games
Create behaviors for game actors
Generate actors in scenes
Identify bugs in programs
Problem solving